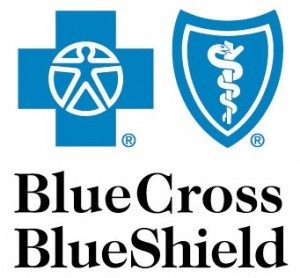 Free Insurance Verification
Once we verify your health information we can determine if their will be a co-pay, deductible, or out of pocket costs associated with your policy. Each insurance policy is different so their is no way for us to know what is covered until we do a verification of benefits. Please utilize our free insurance verification.
If you or your loved one is seeking effective addiction treatment options in Pennsylvania, look no further. Our Partial Hospitalization (PHP) and Intensive Outpatient Program (IOP) with Blue Cross Blue Shield coverage offer comprehensive and evidence-based solutions to help you achieve lasting recovery from substance abuse. At Pennsylvania Recovery Center, we are committed to providing the support and resources needed to reclaim your life from addiction.
Understanding Substance Abuse Treatment: PHP and IOP
Partial Hospitalization (PHP): Our PHP program offers a structured and intensive level of care for individuals requiring more support than traditional outpatient services. PHP provides a safe and healing environment where you can receive comprehensive treatment during the day while returning to your home or supportive living environment in the evenings.
Intensive Outpatient Program (IOP): Designed for individuals who need a flexible treatment schedule, our IOP allows you to maintain your daily responsibilities while participating in intensive therapeutic sessions. IOP is an excellent option for those who have completed a higher level of care like PHP or inpatient treatment but still require ongoing support in their recovery journey.
Why Choose Our PHP and IOP with Blue Cross Blue Shield Coverage?
Acceptance of Blue Cross Blue Shield Insurance: We understand the importance of accessible and affordable addiction treatment. Our facility proudly accepts Blue Cross Blue Shield insurance, making our PHP and IOP programs financially feasible for individuals seeking high-quality care.
Licensed and Compassionate Professionals: At Pennsylvania Recovery Center, our team of licensed medical professionals, therapists, and addiction specialists are dedicated to your well-being. With their expertise and compassion, you can be confident in receiving top-notch care throughout your recovery journey.
Evidence-Based Treatment Approaches: Our PHP and IOP programs utilize evidence-based therapies and treatment modalities to address the physical, psychological, and emotional aspects of addiction. From individual counseling to group therapy, our approach is designed to meet your specific needs.
Personalized Treatment Plans: We believe in a one-size-does-not-fit-all approach to recovery. Upon admission, we conduct a comprehensive assessment to tailor a personalized treatment plan that aligns with your unique goals, challenges, and circumstances.
Continuum of Care: Your recovery journey doesn't end with PHP or IOP. Our facility provides a seamless continuum of care, offering additional support and resources, such as aftercare planning and alumni programs, to help you maintain sobriety and achieve lasting success.
Start Your Journey to Sobriety Today:
Addiction is a challenging journey, but you don't have to face it alone. At Pennsylvania Recovery Center, we are here to guide you towards a healthier and more fulfilling life. If you have Blue Cross Blue Shield insurance, take the first step towards lasting recovery by contacting us today. Our experienced team is ready to support you every step of the way.
Learn More About Blue Cross Partial Hospitalization & Intensive Outpatient