Seeking Safety: Therapeutic Approach to Addiction & PTSD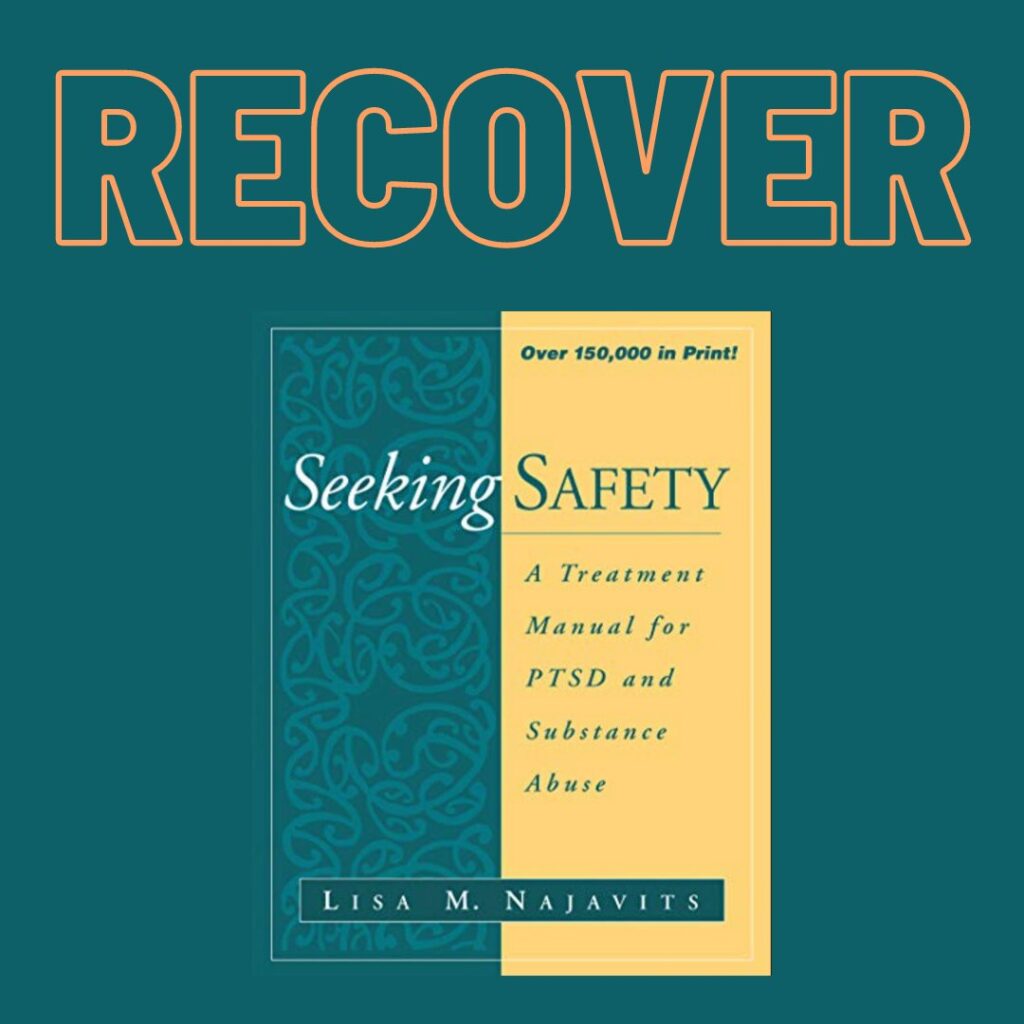 Seeking Safety Helps You Recover from Trauma & Substance Use Disorder
Many people who have substance use disorders have experienced trauma as children or adults (SAMHSA TIP 57). In addition, the lifestyle associated with substance abuse may subject people to higher rates of traumatic experiences (retraumatization).  Among those who seek treatment for substance abuse and have trauma histories, there are higher rates of leaving treatment against medical advice (AMA), and higher relapse rates.  In fact, becoming abstinent from substances often increases the intensity of trauma responses, and if the individual does not receive trauma-focused treatment, their outcomes are much more negative.
Address Your Addiction & Your Trauma At The Same Time
Traditionally, substance use treatment has focused on addiction only, and individuals are frequently told to "get clean first", and then address the trauma.  Unfortunately, too many clients never get the opportunity to address their trauma, because the symptoms become too overwhelming.
What is Seeking Safety?
Seeking Safety is a therapeutic approach to PTSD and substance abuse, developed by Lisa Najavits.  This approach uses an adaptation of CBT (Cognitive Behavioral Therapy), and is focused on helping individuals develop a sense of safety, where they can discuss how their traumatic experiences affect them, and how they contribute to their substance use.  It is a manualized, structured treatment approach that helps individuals recognize and process how their trauma impacts their substance use, and how they can build resilience to overcome both their mental health and addiction struggles.  
Does Seeking Safety Work?
Seeking Safety is evidence-based, and the only model endorsed by professional societies as having strong research support for PTSD/substance abuse; the Psychotherapy Division of the American Psychological Association, the Society of Addiction Psychology of the American Psychological Association, the International Society for Traumatic Stress Studies, the California Evidence-Based Clearinghouse, and the Substance Abuse and Mental Health Services Administration.
If you or a loved one is currently suffering from an addiction and/or trauma reach out to the highly trained professionals at Pennsylvania Recovery Center. We can be reached at 610-233-4342 or email at: [email protected]. We have offices located in Phoenixville, PA and Philadelphia, PA.
About the Author
Pat McGovern is the clinical director at Pennsylvania Recovery Center's Fishtown location based out of Philadelphia, PA. She is a seasoned clinician with extensive experience in the drug and alcohol treatment field. Pat has been involved in several projects focused on the effects of trauma on addiction and recovery. She is a big proponent of Seeking Safety, and will be introducing it to the current treatment curriculum.
Does my insurance cover Seeking Safety for my addiction?
Feel free to call us directly at 610-233-4342 or submit your insurance confidentially online.