How efficacious is the use of Alcoholics Anonymous and other 12-step programs for the clinical treatment of Alcohol Use Disorder?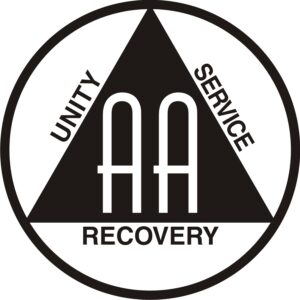 Does Alcoholics Anonymous actually work? Cochrane Study Answers.
Alcohol use disorder (AUD) has a broad burden of disease, disability, and premature death, and comes with high economic costs. Individuals with AUD experience personal, interpersonal, and familial distress, loss of productivity, accidents, violence, incarceration, and increased healthcare utilization compared to individuals without the disorder. For over 80 years, the 12 steps of Alcoholics Anonymous (AA) have resonated and spread to millions of members worldwide. The program is free at the point of access, but only recently, has rigorous research on its effectiveness been conducted. (Kelly, et. al.)
Should AA be utilized in a clinical setting?
There is a complicated debate in the treatment community regarding the utilization and efficacy of 12-Step programs such as AA in the clinical setting. While there is a robust amount of empirical literature related to established therapeutic practices, such as Cognitive Behavioral Therapy and Motivational Interviewing, there seems to be a perceived lack of evidence regarding the value of AA. Fortunately, in 2020, The Cochrane Database of Systematic Reviews (CDSR), which is the leading journal and database for systematic reviews in health care, published a review of 27 studies containing 10,565 participants being treated for AUD. This systematic review analyzed the effectiveness of AA, other 12-Step Facilitation Programs, evidence-based therapeutic interventions, or a combination of these protocols. (cochranlibrary.com; Kelly, et. al.)
Is AA more effective than established treatments?
The objective of the study as indicated by Kelly, et. al. was to evaluate whether peer-led AA and professionally delivered treatments that facilitate AA involvement (Twelve-Step Facilitation (TSF) interventions) achieve specific outcomes: abstinence, reduced drinking intensity, reduced alcohol-related consequences, alcohol addiction severity, and healthcare cost offsets. The authors concluded.
"There is high quality evidence that manualized AA/TSF interventions are more effective than other established treatments, such as CBT, for increasing abstinence. Non-manualized AA/TSF may perform as well as these other established treatments. AA/TSF interventions, both manualized and non-manualized, may be at least as effective as other treatments for other alcohol-related outcomes. AA/TSF probably produces substantial healthcare cost savings among people with alcohol use disorder." (Kelly, et. al.)
Can we consider AA an evidence-based practice?
These findings confirm what we at Pennsylvania Recovery Center have long practiced; evidence-based treatment strategies augmented with 12-Step approaches for long-term abstinence. The highly trained clinical staff at Pennsylvania Recovery Center offer a myriad of empirically backed treatment approaches in addition to facilitating engagement in supplemental 12-Step programs or similar recovery-oriented programs such as SMART Recovery, Dharma, Refuge Recovery, and Celebrate Recovery. If you feel that you or a loved one may have an AUD, please contact us immediately and we will help facilitate the journey towards hope and healing. Reach out to us directly at 610-233-4342 or email us at [email protected]
Citations
Kelly et. al. Alcoholics Anonymous and other 12-step programs for alcohol use disorder. Cochrane Database of Systematic Reviews 2020, Issue 3. Art. No.: CD012880. DOI: 10.1002/14651858.CD012880.pub2. Copyright © 2020 The Cochrane Collaboration. Published by John Wiley & Sons, Ltd.
About the Author
Zachary Miers, LPC, CAADC, MA is a Licensed Professional Counselor, and Chief Clinical Officer at Pennsylvania Recovery Center.
Looking for 12 step facilitation in your treatment?
Reach out to us to get started on your journey to recovery!