Do Addiction Treatment Centers Treat Mental Health Issues?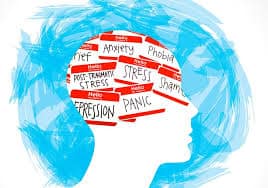 Mental Health Treatment
Mental health treatment is a crucial factor a family should consider when determining what facility inpatient or outpatient they are sending their loved one to. There is a huge difference in inpatient facilities that predominantly treat addiction over mental health. To tell if the facility you are speaking to has adequate staff to treat you or your loved one's mental health you should ask if they have a board-certified Psychiatrist on staff. You can verify this by checking out the American Board of Psychiatry & Neurology. Mental health patients can be assured that an ABPN Psychiatrist has specialized skills and knowledge to diagnose and treat problems ranging from emergencies to the long term medical management of psychiatric disorders. An accurate diagnosis of your mental health is crucial in developing an effective treatment plan. Many patients go to psych wards or hospitals where untrained staff misdiagnose them which can do more harm than good.
Dual Diagnosis Treatment
Always ask the facility if they treat dual diagnosis. Dual diagnosis means the person suffering from both mental illness, and drug or alcohol addiction simultaneously. If a center is not dual diagnosis it would not be a facility to go to for your mental health treatment. According to the National Alliance on Mental Illness also known as NAMI up to 9.2 million Americans experiences both mental illness and substance use disorder at the same time. It is way more common than one might think, and if you aren't receiving dual diagnosis care you might consider seeking out new resources. Some warning signs of mental illness include extreme mood changes, confused thinking, problems concentrating, avoiding friends and social activities, and thoughts of suicide. If you or your loved one is experiencing these symptoms it is time to get help right away. Your diagnosis does not have to be your destiny. Whether you struggle from anxiety, ADHD, depression, bipolar, personality disorder, post-traumatic stress disorder(PTSD), and schizophrenia you have the ability to live a happy, and useful life!
Pennsylvania Mental Health Treatment
Pennsylvania has a limited number of resources for individuals struggling with Mental Health issues. Many facilities are what's called "Psych Wards". Psych Wards are short term stabilization for people in crisis from their mental health, and not a long term plan to recovery. Fortunately, there are a few good programs to get the help needed. primary program located In Monroe County, Pennsylvania. It is near the Delaware Water Gap, the pass through the Lackawanna corridor, and runs along the Pennsylvania and New Jersey border. Water Gap offers a full continuum of care including Detox, Rehab, Partial Hospitalization, and Intensive Outpatient services who have issues with mental health, and addiction. Through the use of dynamic psychotherapy, and medications a person can learn to live their best life.
Don't hesitate to call us at 610-233-4342 if you or your family member is in need of Mental Health treatment or addiction issues.
Mental Health Treatment in Pennsylvania?
Call us and let us help you!